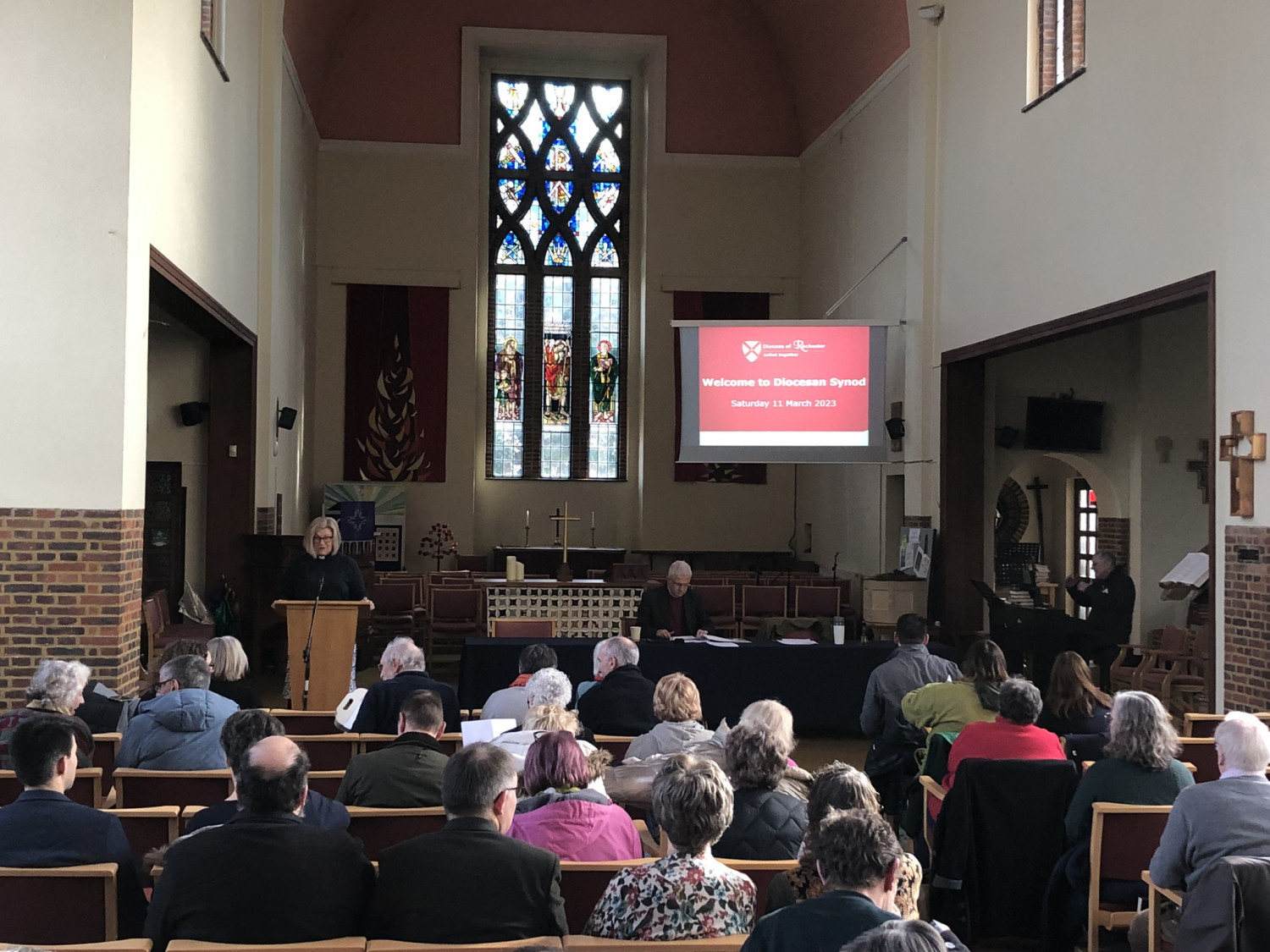 Diocesan Synod took place at St Andrew's Church, Paddock Wood on Saturday 11 March.
Among the items included on the agenda were Bishop Jonathan's Presidential Address, an update on the Diocese's environmental workstream, a presentation on Generous Giving during the cost-of-living crisis, a report on General Synod.
As part of regular business, a safeguarding update was also received.

Presidential address speaks to Living in Love and Faith
The morning began with Bishop Jonathan giving his Presidential Address. He took the opportunity to respond to the recent debate at General Synod and the next stage of the Church of England's Living in Love and Faith process.
In his address, Bishop Jonathan stressed how deeply conscious he is of his, "responsibility as Diocesan Bishop to both uphold the historic teaching of the Church and to be chief pastor to all the people of this Diocese, whatever their sexuality or their views on matters of sexuality."
He also said:
"Recognising how difficult and uncertain things are at present, I would urge everyone to hold their nerve, to hold together and to remain committed to seeing through the LLF process in the coming months.
"There is still much to be said and done, and there are still many questions to be answered."
Bishop Jonathan said that he was keen to hear from clergy, lay people, and PCCs around the Diocese, to help inform his input to discussions in the College and House of Bishops.
He asked for understanding that he may not be able to respond personally to each correspondence due to the number he may receive.
Read more about Bishop Jonathan's Presidential Address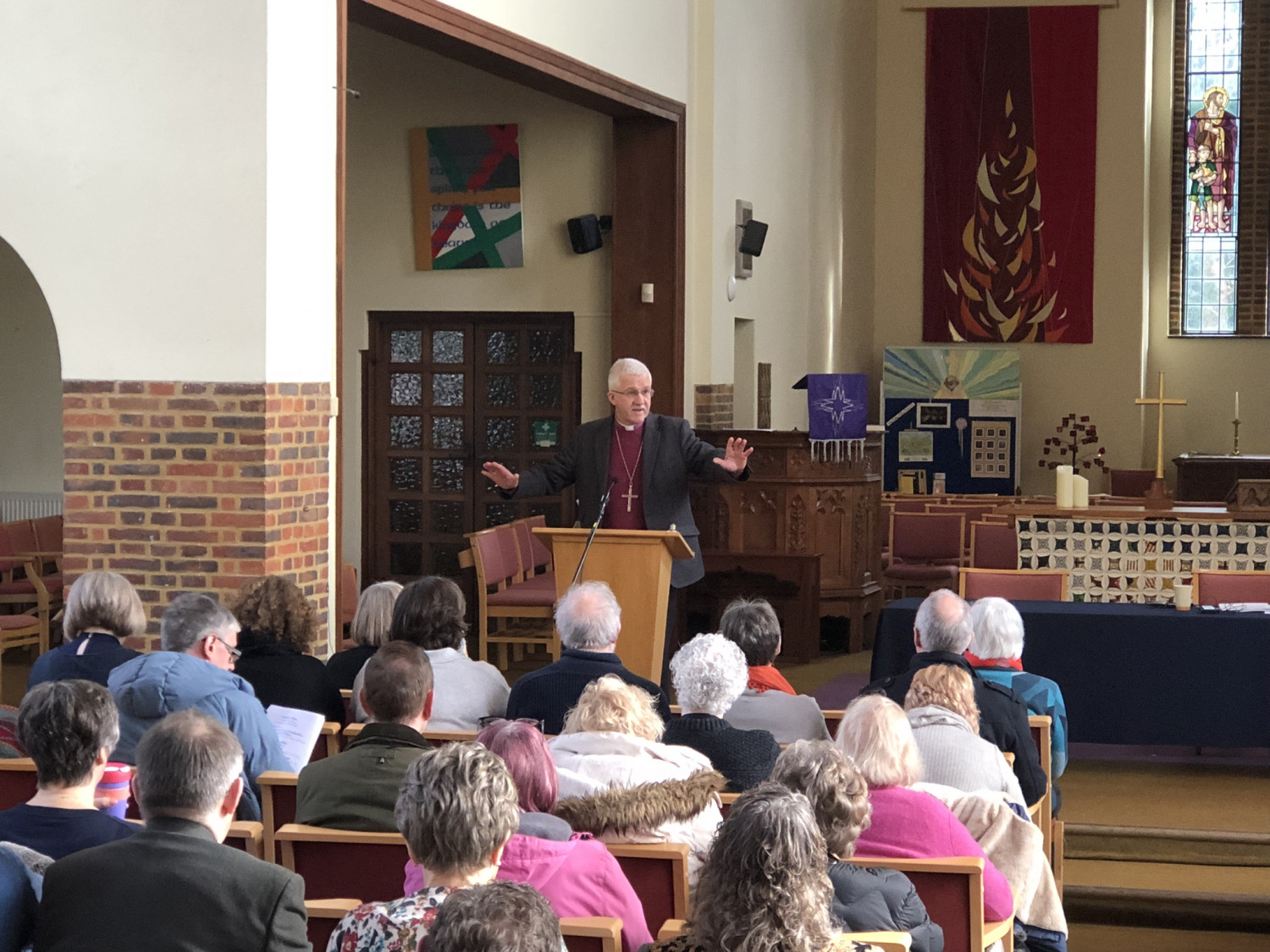 The presidential address was followed by a report about General Synod by one of the Diocese's General Synod reps, the Rev Tim Edwards, Rector of St Knockholt with Halstead.
There was also time for questions, during which Bishop Jonathan answered several queries relating to Living in Love and Faith.

Divestment
Next on the agenda was an environmental update from Called Together Manager, Claire Boxall.
She drew Synod's attention to the recent decision by Bishop's Council committing the Diocese to having no direct investments in fossil fuels across its entire portfolio, now or in the future.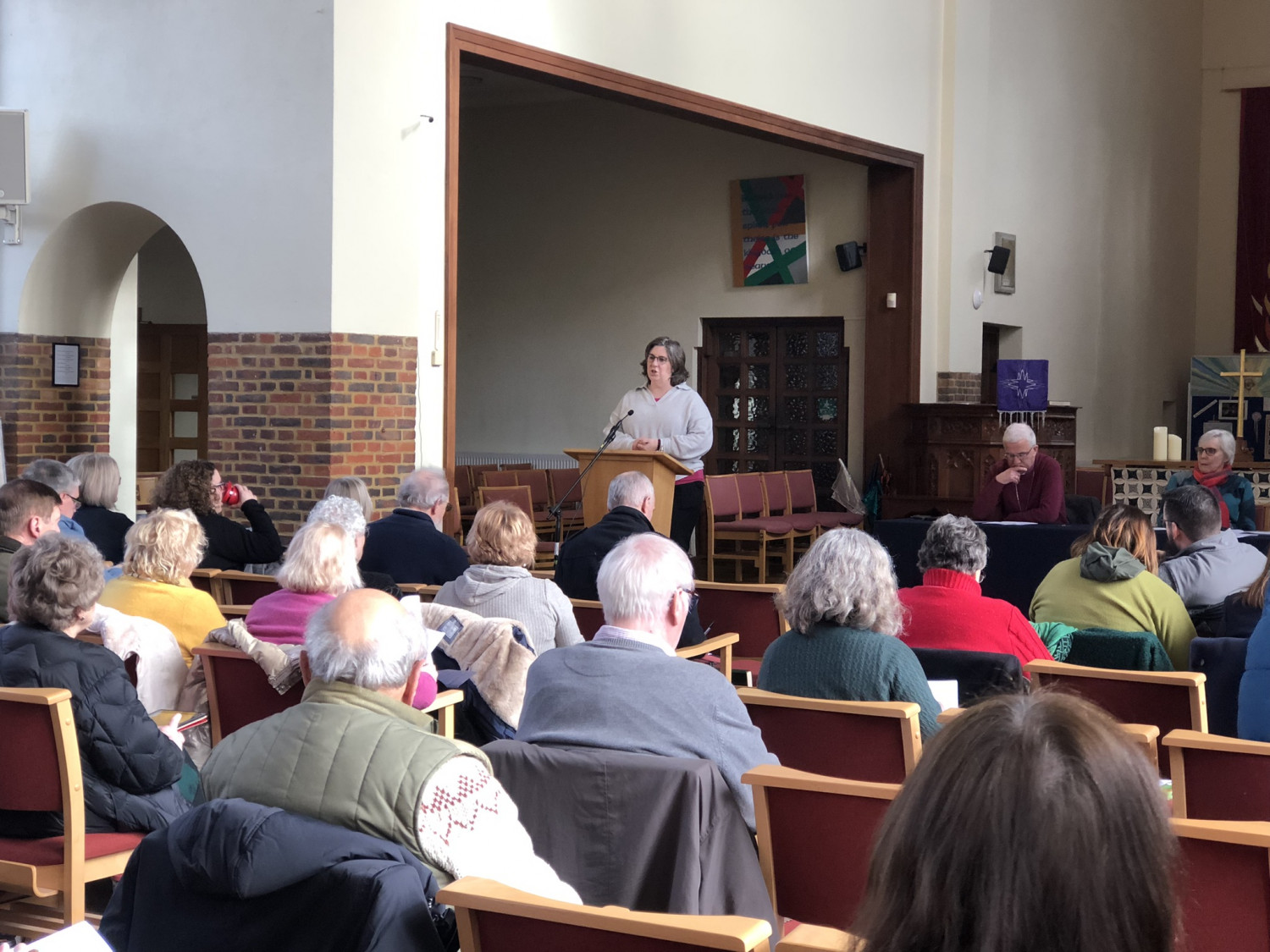 She also announced £15,000 worth of funding that has now been awarded to the Diocese by the national Church, to support the Diocese with its move towards net-zero carbon emissions.
There was a reminder that the Church of England's Energy Footprint Tool is now open and available to help churches work out their current carbon emissions. This is a key step to help them work out how best to reduce them.

Reflecting on the Children and Young People Fund
Cheryl Trice, Children and Young People's Mission and Ministry Team Lead, gave a presentation about the impact of the now completed Children and Young People Fund.
The fund was established to offer small to medium seed corn grants to children and youth focused ideas across the Diocese.
One hundred and twenty-one projects have been supported over the last five years, ranging from band equipment and mental health projects to bike repair initiatives and art therapy.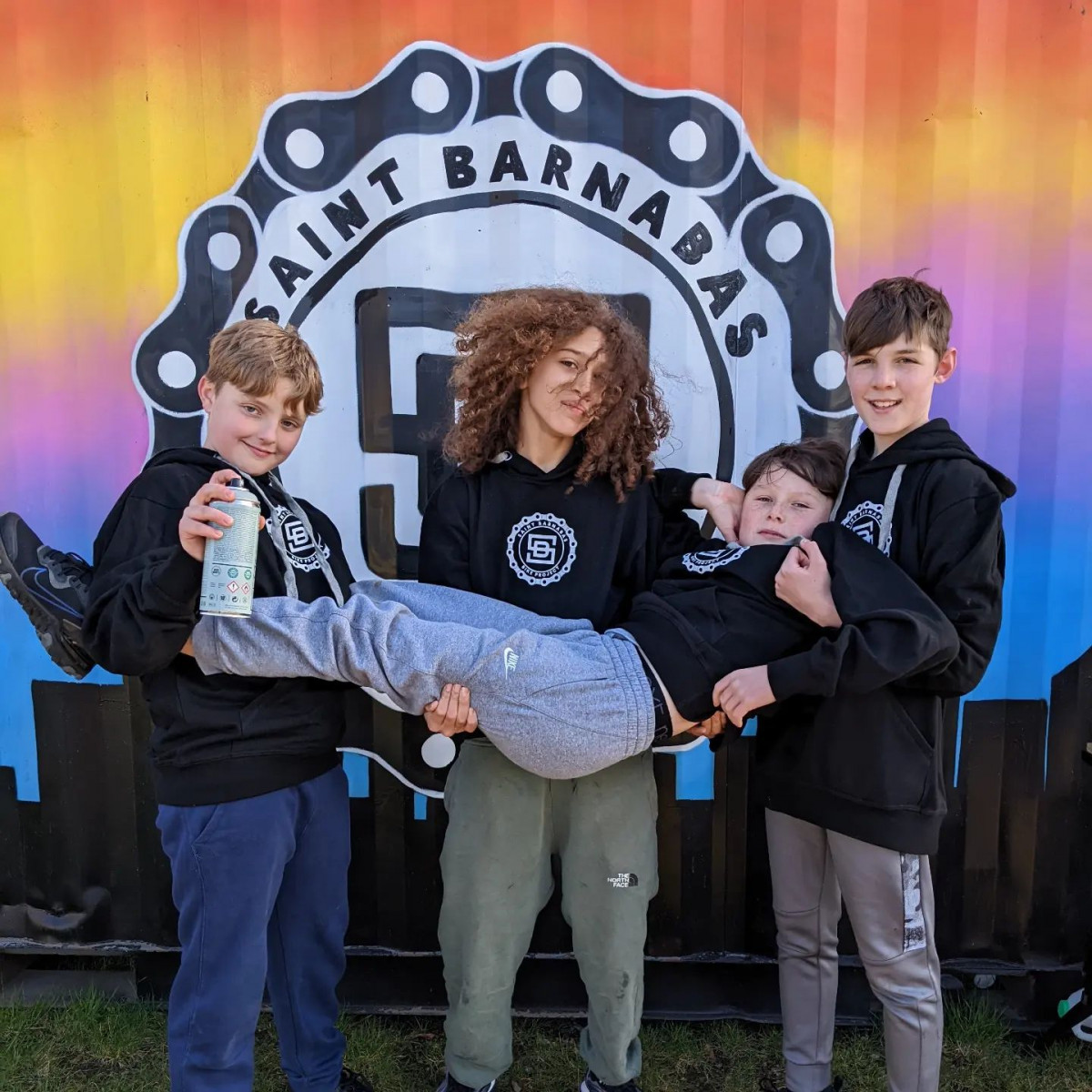 (Photo: St Barnabas Cray Bike Project received funding from the CYP Fund)
Information gathered through a survey of project recipients showed that 72 per cent of the projects are now self-sustaining, to which Cheryl exclaimed, "How good is God!"
Synod heard that exciting plans are now underway to use any underspend to offer Mental Health First Aid Training to develop a network of mental health advocates and to support young people with their wellbeing.

Giving in difficult times
Aware of the impact of the ongoing cost of living crisis, Liz Mullins, Generous Giving Adviser, gave some guidance on how to encourage giving at this time.
Liz reminded Synod that giving is more than about money, but about our time and talents too, however, when talking about money, it should always start with a 'thank you' for what has already been given.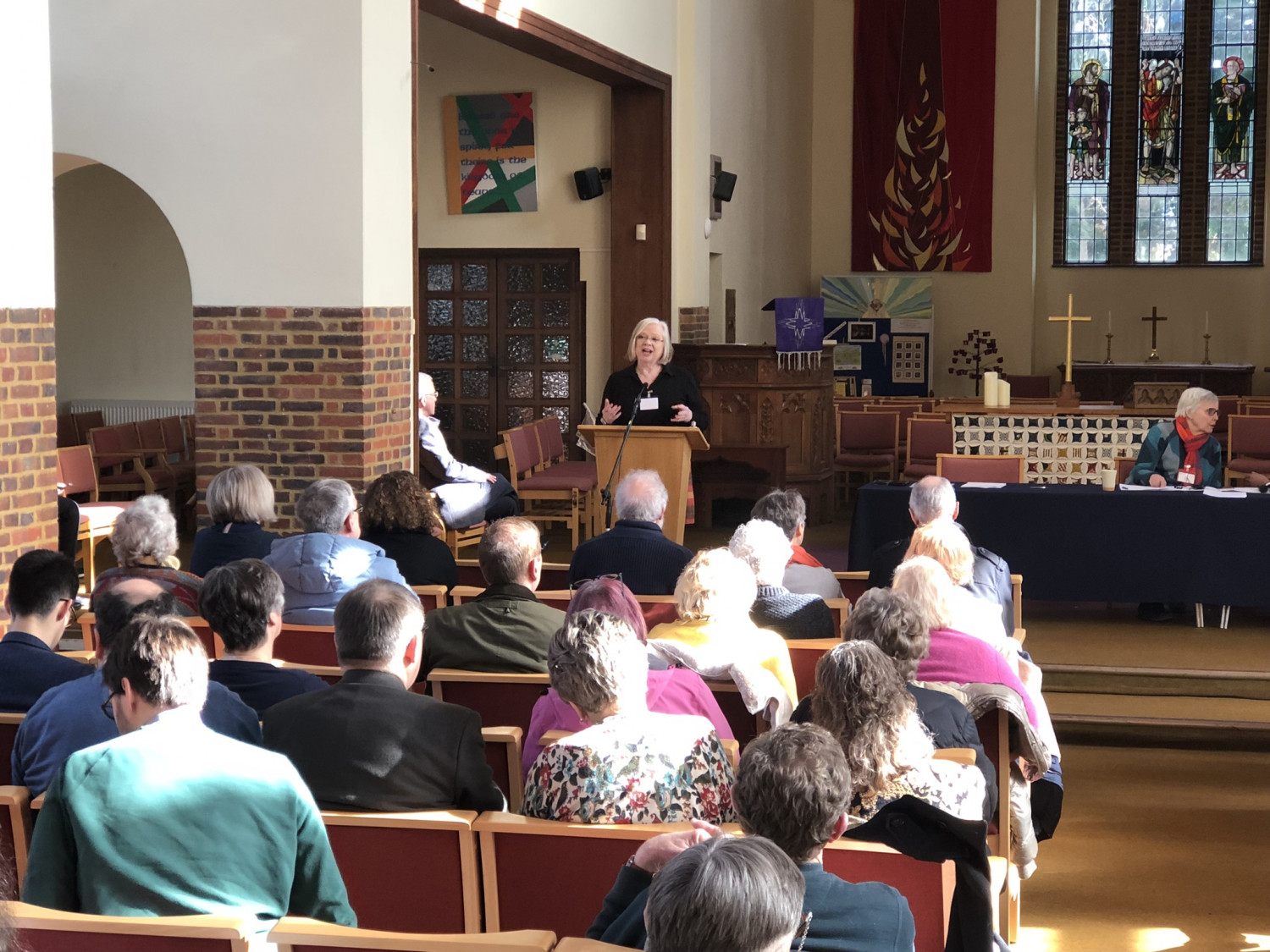 Liz said that she is happy to come to speak with parishes and to support them with any giving campaigns they may be considering (liz.mullins@rochester.anglican.org).
Thanks to a question from the floor, there was an opportunity to remind Synod of the Diocese's Missional Property Fund, which is available for larger missional building projects. Applications for 2023 are now open.

Glimpses of the Kingdom
'Sharing good news' was the theme of Archdeacon Sharon Copestake's presentation.
She offered some "glimpses of the kingdom" breaking out in unexpected ways across Tonbridge Archdeaconry as an "encouragement to churches across the Diocese."
These were deliberately simple stories of encouragement and included news such as: flourishing attendance at the Lent course in Seal; the return of Wellness Wednesdays to Seal Chart and Underriver; and the growing congregation in Kings Hill.
Synod will have the opportunity to hear stories from the other Archdeaconries in forthcoming meetings.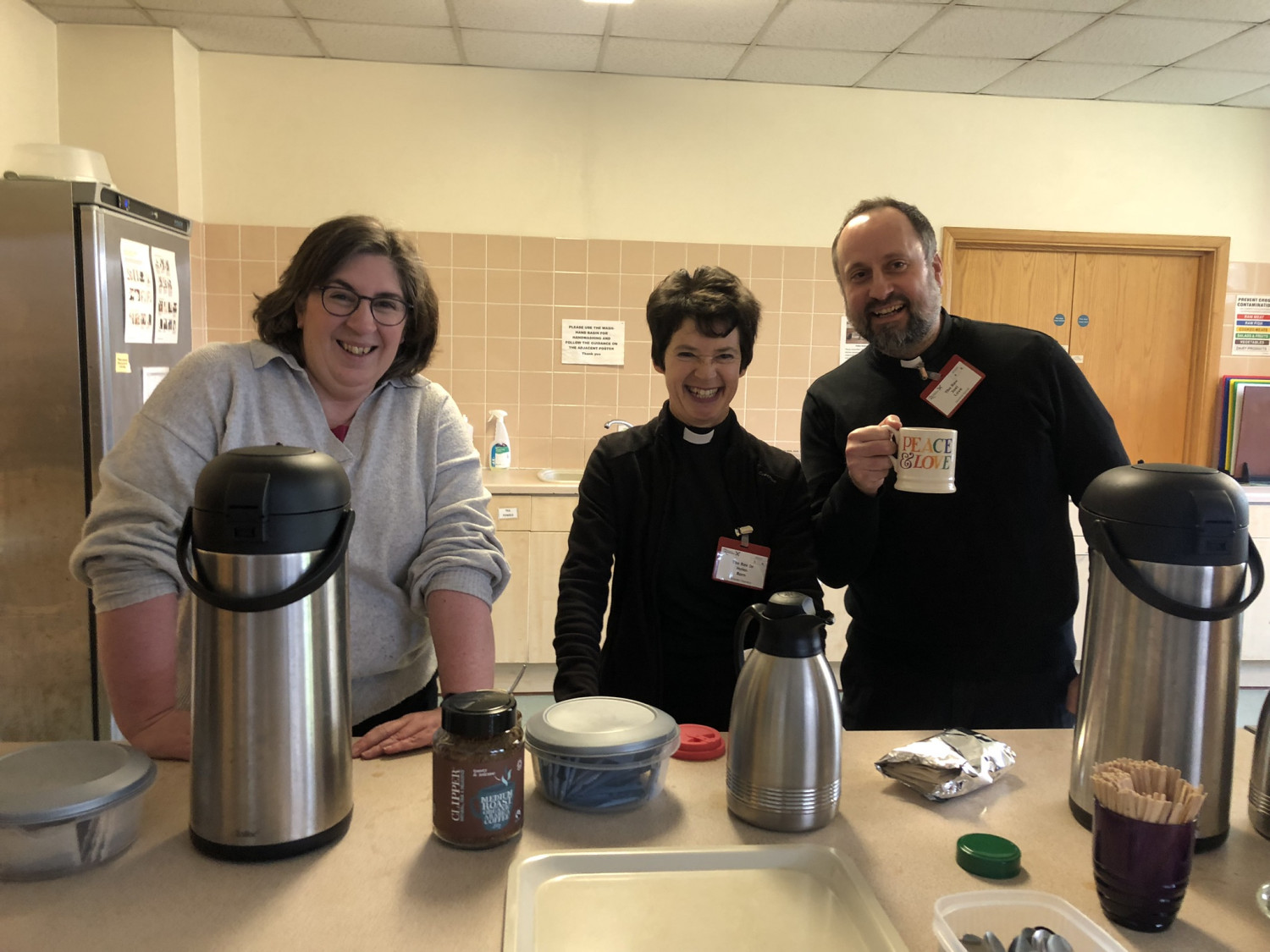 The next meeting of Diocesan Synod will take place on Saturday 24 June.