Our link with the Diocese of Harare dates from 1981.
Harare Diocese is one of five Anglican dioceses in Zimbabwe; the other four are linked with the Diocese of Southwark.
Its vision and mission are to be, "A growing, united, self-sustaining Anglican Diocese committed to living, preaching and teaching the Gospel."
Our link with the Diocese began when two clergy-friends became bishops: Peter Hatendi, Bishop of Harare, and Philip Goodrich, Bishop of Tonbridge.
Things have not always been easy for the Diocese.
In 2001 Nolbert Kunonga, an ardent supporter of President Robert Mugabe, was appointed Bishop of Harare. Driven by personal ambition, he withdrew the Harare Diocese from the Church of the Province of Central Africa (CPCA) and seized all church property.
Five years of 'exile' followed as faithful Anglican clergy and laity had to worship elsewhere – and numbers grew greatly!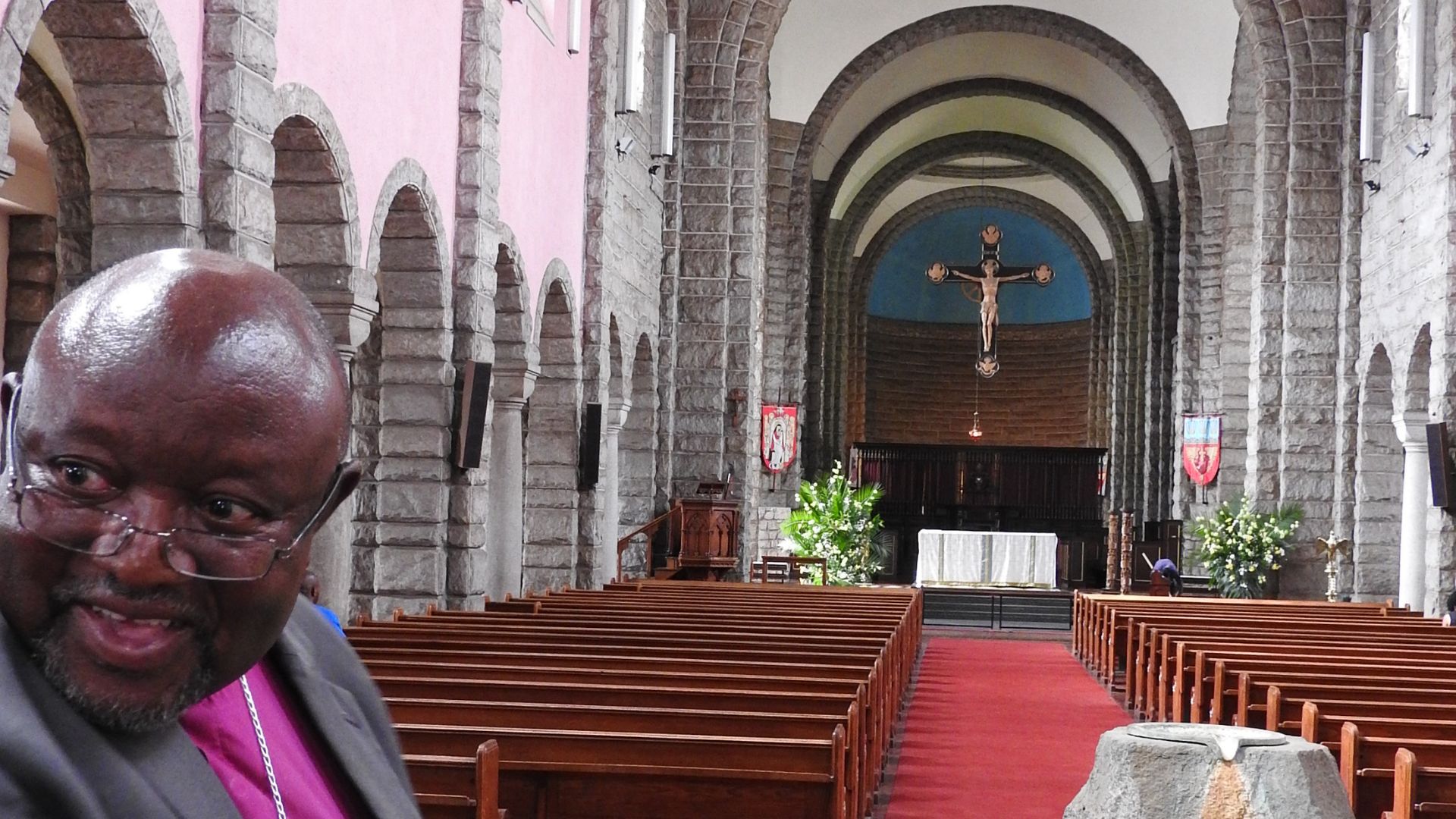 Photo: Bishop Chad, a former Bishop of Harare, rejoices at being in Harare Cathedral again.
Finally, in 2012, and with great rejoicing, the doors of Harare's Cathedral and churches were re-opened, and overseas visitors were officially welcome again.
Today, the current Bishop of Harare is the Rt Rev Dr Farai Mutamiri, the former Dean of the cathedral.

More about Zimbabwe
Zimbabwe is suffering severe economic hardship. The value of the Zimbabwe dollar has crashed against the US dollar and prices have been rising on a daily basis.
More and more people are struggling to survive. Yet church attendance is continuing to increase.
The Dean of Harare, the Very Rev Jonah Mudowaya, says:
"We thank God that He continues to look after us."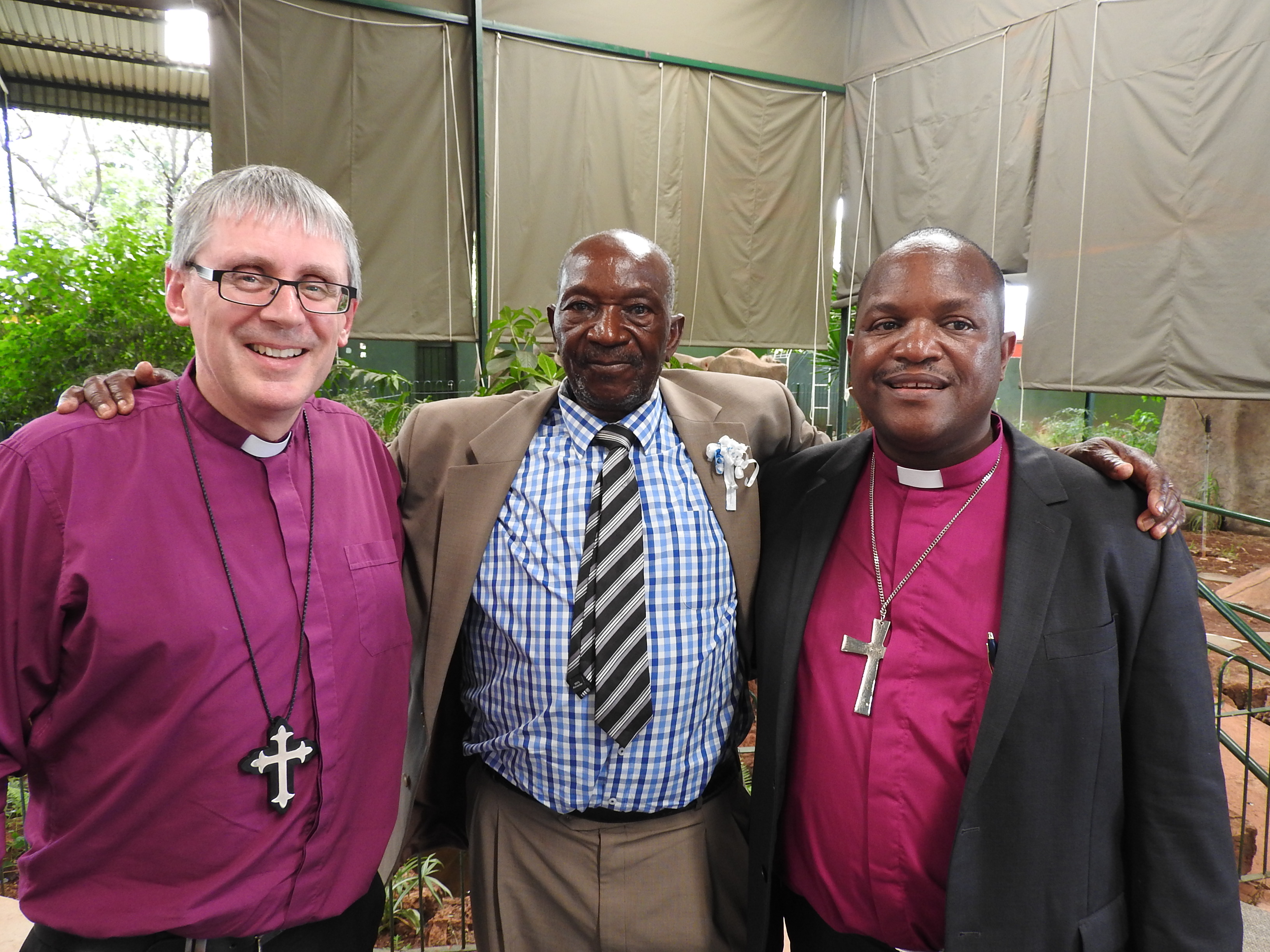 Photo: The Bishop of Tonbridge (left) attends the consecration of Bishop Farai, the Bishop of Harare (far right).

Our link in action
There are currently six parish-to-parish links, as well as a primary school link, and a range of projects supported by churches and individuals.
These include:
• A Beekeeping project
• A church building project
• Food parcels for the poorest members of the community
• Repair of vehicles used in rural pastoral work
Case study: the Diocese of Harare's Beekeeping Project
The Beekeeping Project, launched in January 2023 was kick-started by a donation of £2,000 from Rochester Diocese's Poverty and Hope Appeal. The money was used to buy 40 beehives, with 10 sited in each of four rural parishes.
Within six months, some of the hives were showing signs of honey.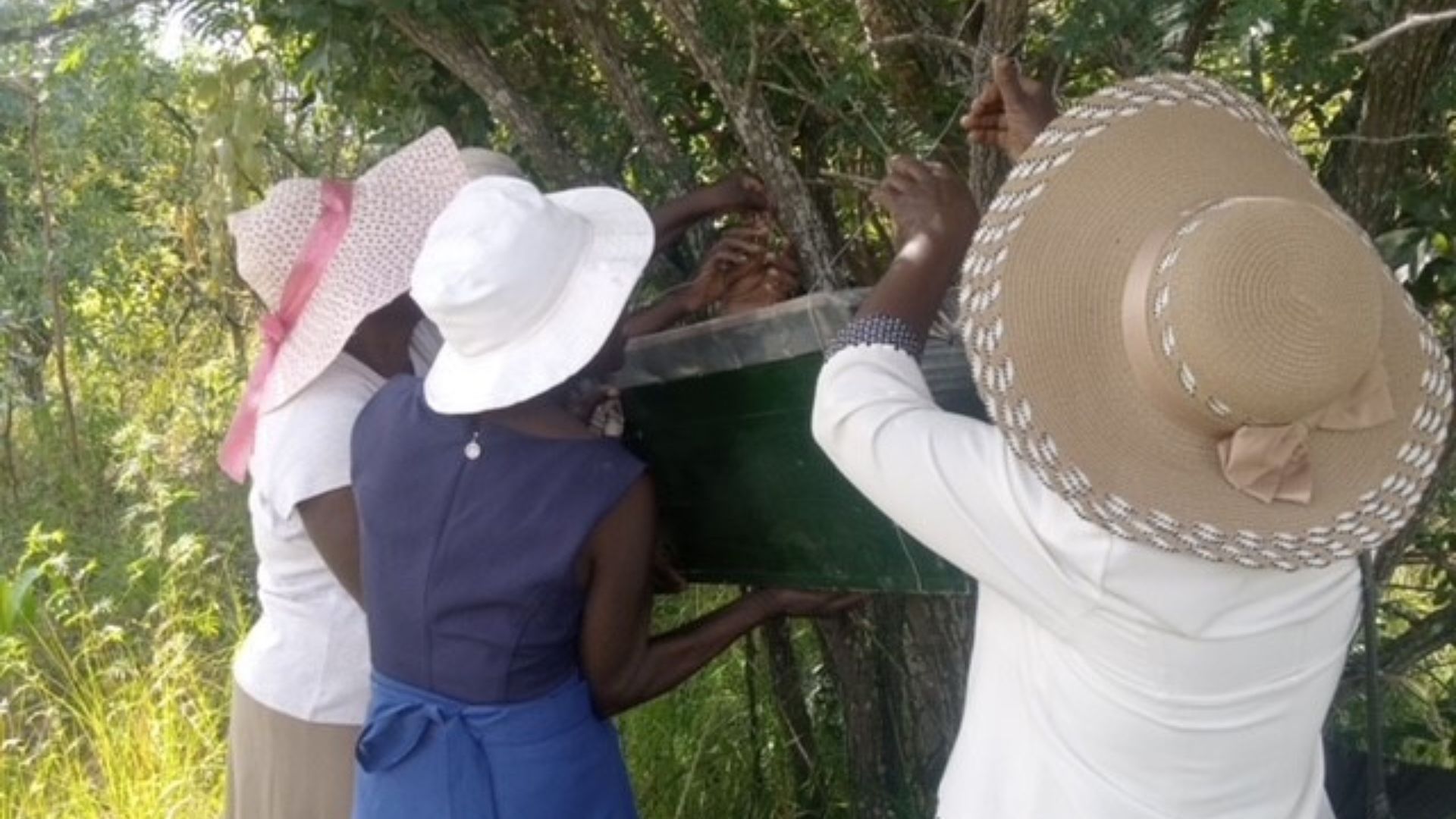 The project team is compiling a database of beekeeping parishioners to facilitate communication, capacity building, and community involvement. They are also encouraging parishioners who enjoy carpentry to make beehives so that they can reach out to more communities.
Read more
The Beekeeping Project is consistent with the Harare Diocese's vision of empowering rural parishes to create livelihoods and sources of income and food, and of protecting the environment.

We look forward to establishing links between Harare beekeepers and the Medway Beekeepers' Association.

Given the particularities of African beekeeping, we also hope to foster links between Harare beekeepers and beekeepers in our link Dioceses of Kondoa and Mpwapwa, Tanzania.

Get involved
If you are interested in supporting or forming a link with a parish in Harare, please contact Nick Grief, Chair of our Harare Companionship Group: harare.cdsg@gmail.com.
The Group meets three times a year, normally in February, June and October.