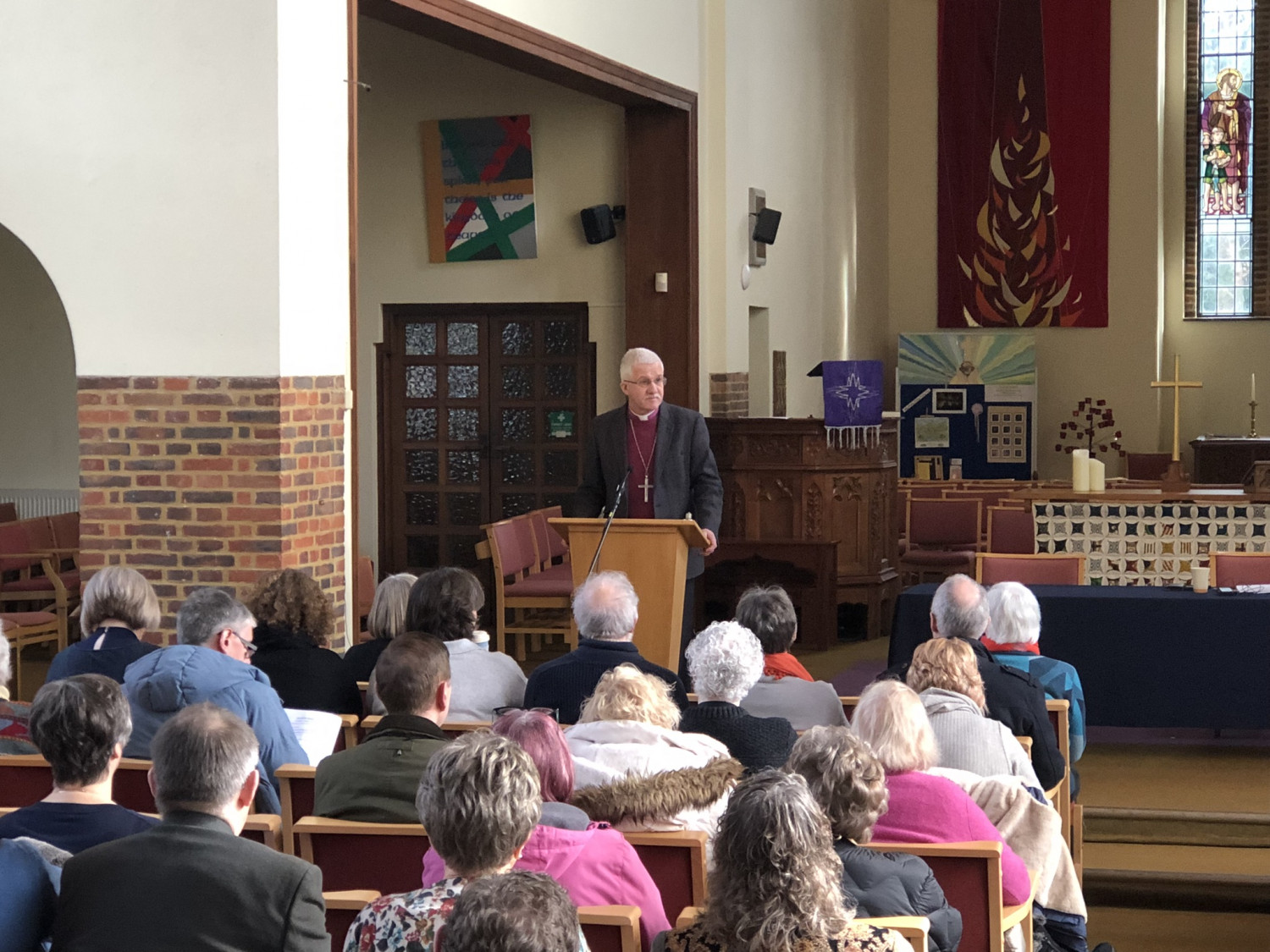 In his Presidential Address at Diocesan Synod on Saturday 11 March, Bishop Jonathan responded to the recent General Synod debate about the next stage of the Church of England's Living in Love and Faith process.
Download the text of Bishop Jonathan's Presidential Address.
Bishop Jonathan also sent two documents to Synod members by way of background in preparation for the meeting.
These were:
As part of his address Bishop Jonathan said:
"Recognising how difficult and uncertain things are at present, I would urge everyone to hold their nerve, to hold together, and to remain committed to seeing through the LLF process in the coming months. There is still much to be said and done, and there are still many questions to be answered."
He continued:
"I would strongly encourage those who are deeply concerned about these issues (from whatever perspective) to remain fully engaged with the process and with the life of the Diocese, in order to ensure that their voices are fully heard while we work to find a way forward that holds us together as far as possible."

Bishop Jonathan also made it clear that he is keen to hear from clergy, lay people, and PCCs around the Diocese, to help inform his input to discussions in the College and House of Bishops. He also asked those who write to understand that he will not be able to respond directly to all correspondence given the numbers involved.
To contact Bishop Jonathan, please email: Bishop.Rochester@rochester.anglican.org