Rochester Diocese enjoys flourishing overseas links with the Anglican dioceses of Harare in Zimbabwe, and Kondoa and Mpwapwa in Tanzania. It has a similar, flourishing partnership with the Evangelical Lutheran Church of Estonia.
Through our links with our companion dioceses, we aim to:
support and encourage each other in God's mission,
to learn about each other's history and tradition,
to share our spiritual and material resources and to build strong and lasting friendships, and
to advance the Kingdom of God within our dioceses.
These links are an affirmation that Christians from different cultures and backgrounds share a common heritage of faith and worship.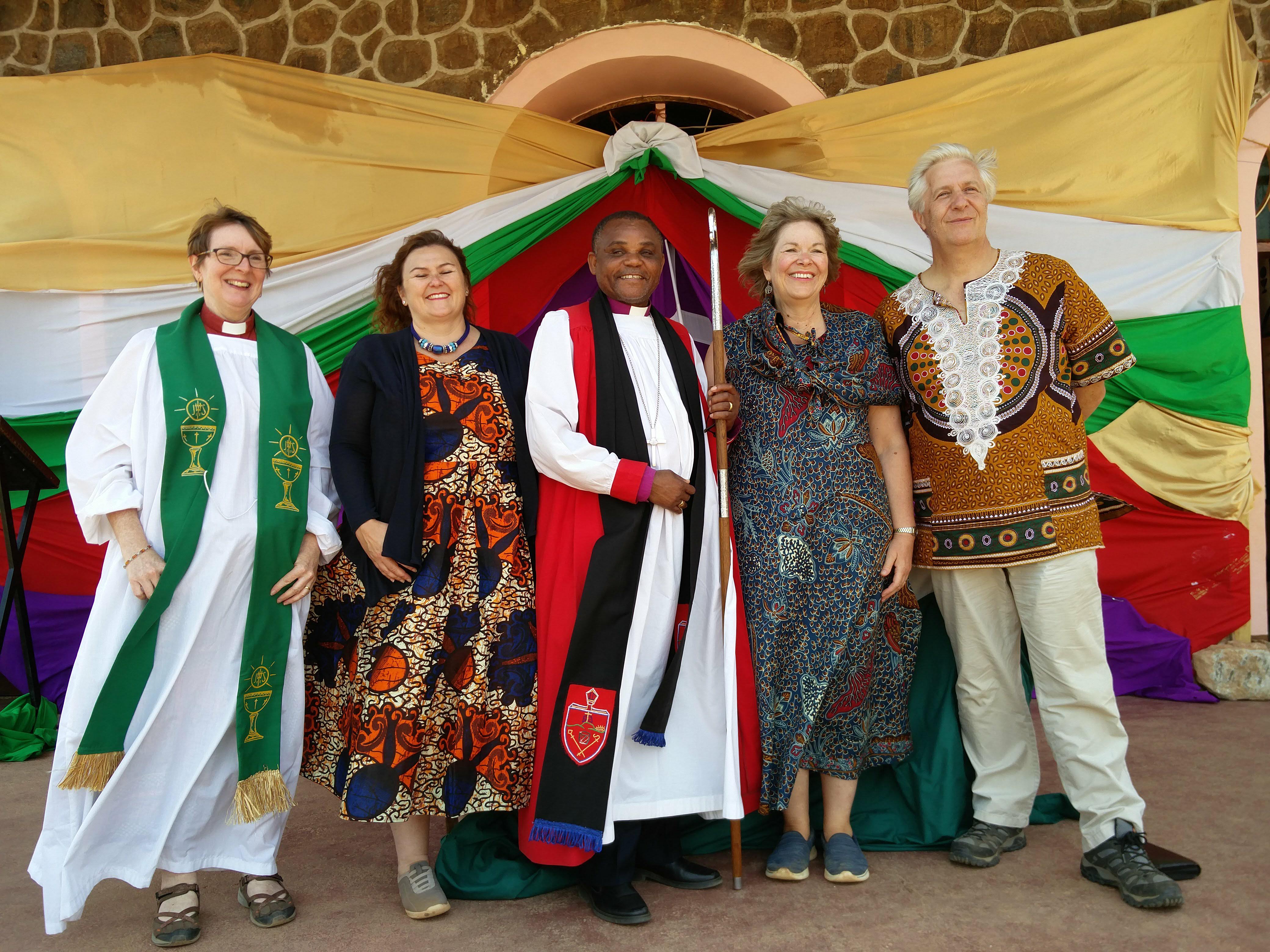 Photo: A visit to Mpwapwa Diocese takes place
They provide an opportunity for schools, churches and communities in Rochester Diocese to form enriching relationships with Christians in other parts of the world.
These individual connections are all very different and are constantly evolving as more visits take place and relationships increasingly translate into action and joint projects.
Find out more about each of our overseas links by following the links below:
We also enjoy an ecumenical friendship with the Evangelical Lutheran Church of Estonia.
Donate
We are very grateful to receive any donations to help support the work of this ministry.
Over the years, funds raised have been used to help our brothers and sisters improve access to education, develop agriculture, provide clean water, clergy training, and emergency relief.
Thank you for anything you may be able to give. You can make a donation in the following ways:
Text the word LINKS followed by your donation amount to 70085
Donations received are dispersed in a transparent and accountable way.
---
Key Contacts
The Rev Christine Allen

Overseas Links Coordinator