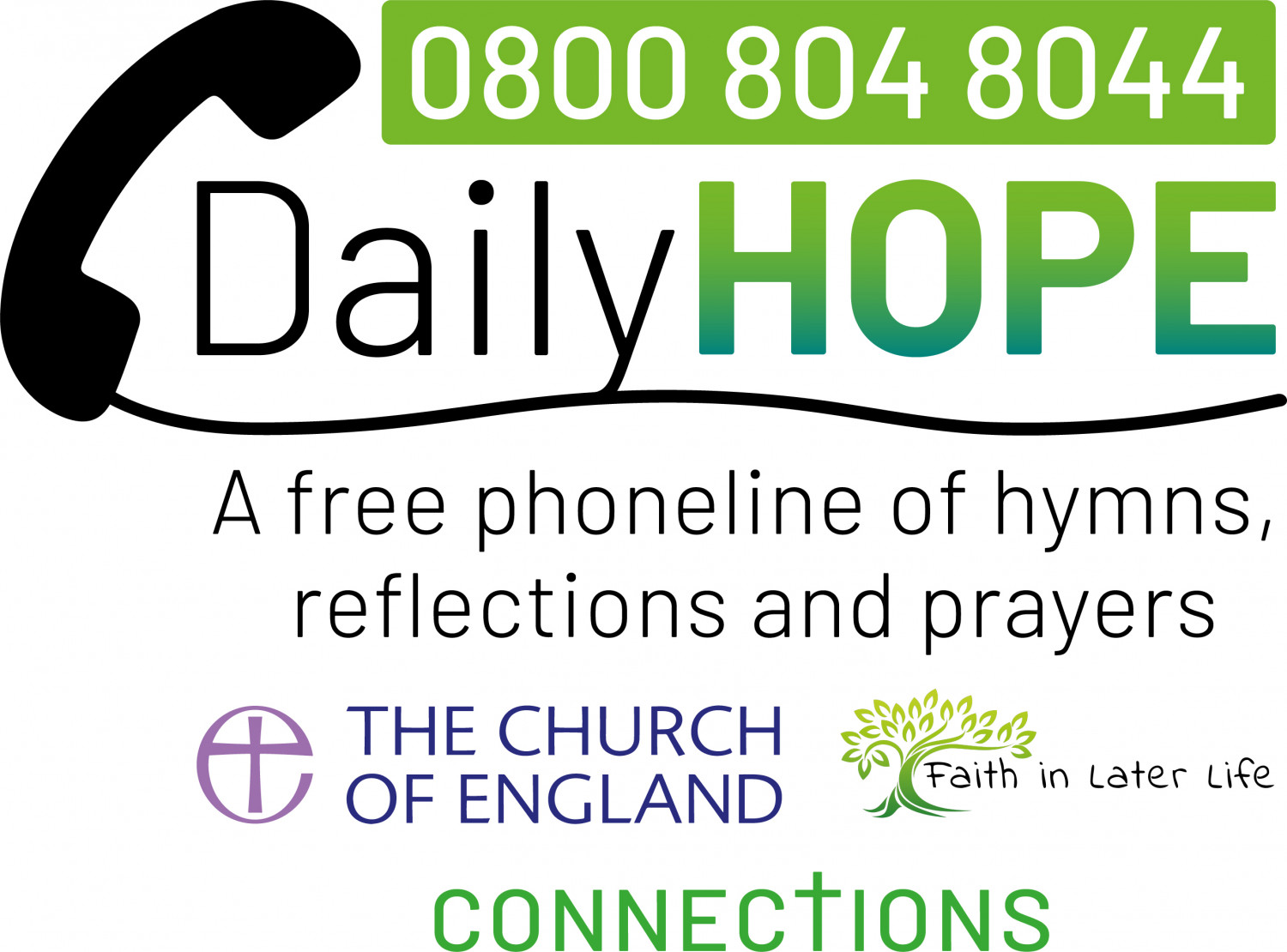 The Archbishop of Canterbury, Justin Welby, has launched a free national phone line as a simple new way to bring worship and prayer into people's homes while church buildings are closed because of the coronavirus.
Daily Hope, which is available now, offers music, prayers and reflections as well as full worship services from the Church of England at the end of a telephone line.
The line – which is available 24 hours a day on 0800 804 8044 – has been set up particularly with those unable to join online church services during the period of restrictions in mind.

It is supported by the Church of England nationally as well as through the Connections group based at Holy Trinity Claygate in Surrey and the Christian charity Faith in Later Life.

For those after more local content, a number of churches within the Diocese of Rochester - which includes Church of England churches in Medway, north and west Kent, and the London Boroughs of Bromley and Bexley - are offering worship via freephone lines too.

St Mary's Church in West Malling is one of those offering 'Dial-a-Sermon'.

People are able to hear a recorded sermon or prayers, by calling a free local phone number set up by the church (01732 920340). Vicar David Green, says that they've had a lot of positive feedback:

"On our first Sunday using it, we had a couple of messages on the answerphone from elderly folk to say that they had phoned the line and it had worked perfectly. They were delighted to be able to hear what others were hearing too."

Pip n Jims Church in Walderslade has similarly been offering a weekly pre-recorded talk (01634 540655).
They've also been undertaking 'calling circles' for pastoral care. This involves, one person calling a group of around 10 people each day or two in order to check-up, encourage and pray with them on the phone.
Then every couple of weeks, the links are swapped around within the circle. Only people who have given the necessary permission on the church database are contacted.
St John's Church, Eden Park in Beckenham is another church which has been using a free landline number (01865 920513) to connect with members of the congregation and as a complement to their online worship.

The phone lines are an addition to the numerous online services, prayers, reflections and live streams being offered online by parishes across the Diocese - find a local church live stream here.

The launch of the new national Daily Hope line recognises the impact of social distancing restrictions and self-isolation measures on those suffering from loneliness.

Statistics from Age UK suggest that 49% of older people believe the TV or a pet to be their daily source of comfort and interaction. While many organisations are encouraging people to use better use of technology, ONS figures also state that 2.5 million people aged 75 and above have never used the internet.

Callers will hear a special greeting from the Archbishop before being able to choose from a range of options, including hymns, prayers, reflections and advice on COVID-19.

Archbishop Justin said:
"With many in our country on lockdown, it's important that we support those who are feeling lonely and isolated, whatever age they are.
"The Daily Hope service will allow people to hear hymns, prayers and words that offer comfort and hope, especially in this Easter season.
"I want to urge people to spread the news about this service. If there is someone you know who is particularly struggling, give them a call and let them know about the Daily Hope. I'm going to phone a friend; will you join me?"
ENDS

For more information please contact Jennifer Ross, Communications Manager for the Diocese of Rochester on jennifer.ross@rochester.anglican.org or on 07526 171 583.

Notes to Editors

Connections - One of the largest weekly gatherings for seniors in the UK, Connections welcomes over 150 guests to Holy Trinity Church in Claygate, Surrey. Started 10 years ago by Pippa Cramer, its vision is "to create a safe and welcoming community for seniors where they can connect with each other and the church and to provide the opportunity to demonstrate and share the love of Jesus". It reaches elderly church and non-church members, many of whom are lonely and isolated, building a community of support and friendship that has also served as a bridge into church.
Faith in Later Life seeks to inspire and equip Christians to reach, serve and empower older people through the local Church and to encourage older Christians in their faith. A key part of the Faith in Later Life mission is encouraging churches to reach older people of any faith or none in the wider community who may be isolated or lonely, and sharing the hope, love and good news of Jesus Christ.
Prayer During the Day and Night Prayer audio are available on Soundcloud and via the Church's free Time To Pray app.
The weekly online service is available from 9am each Sunday and this, as well as the full range of national resources, can be accessed on our church online page. This is all provided by the Church of England Communications team.