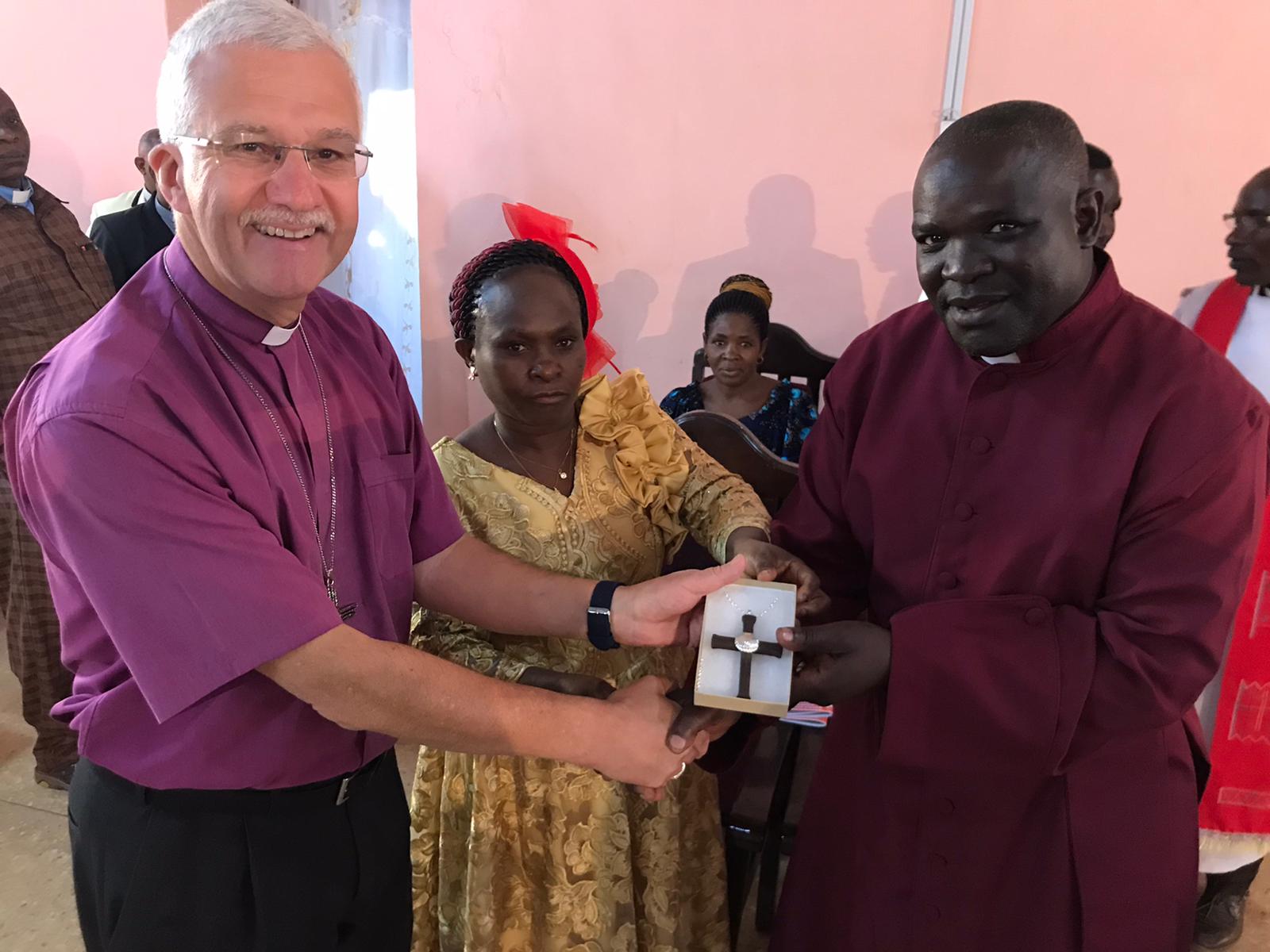 Photo: Bishop Jonathan presents the new Bishop of Mpwapwa, Bishop Kingam and his wife, Dorika, with the gift of a Pectoral Cross (picture David Kitley)
The enthronement of a new bishop, visits to a range of sustainability projects, as well as hospitality and friendship, have all been part of Bishop Jonathan's visit to the dioceses of Mpwapwa and Kondoa in Tanzania, two of Rochester Diocese's overseas companion links.
It marks his first trip to a companion diocese since becoming the Bishop of Rochester.
Bishop Jonathan travelled to the country in late August to attend the consecration of the new bishop of Mpwapwa, the Rev Canon Luzineth Kingamkono.
He was accompanied by the Rev Canon David Kitley, who was instrumental in forming the Diocese's friendships with Mpwapwa and Kondoa back in 2005.
Ahead of the consecration, Bishop Jonathan took the opportunity to spend time meeting people and projects in both dioceses.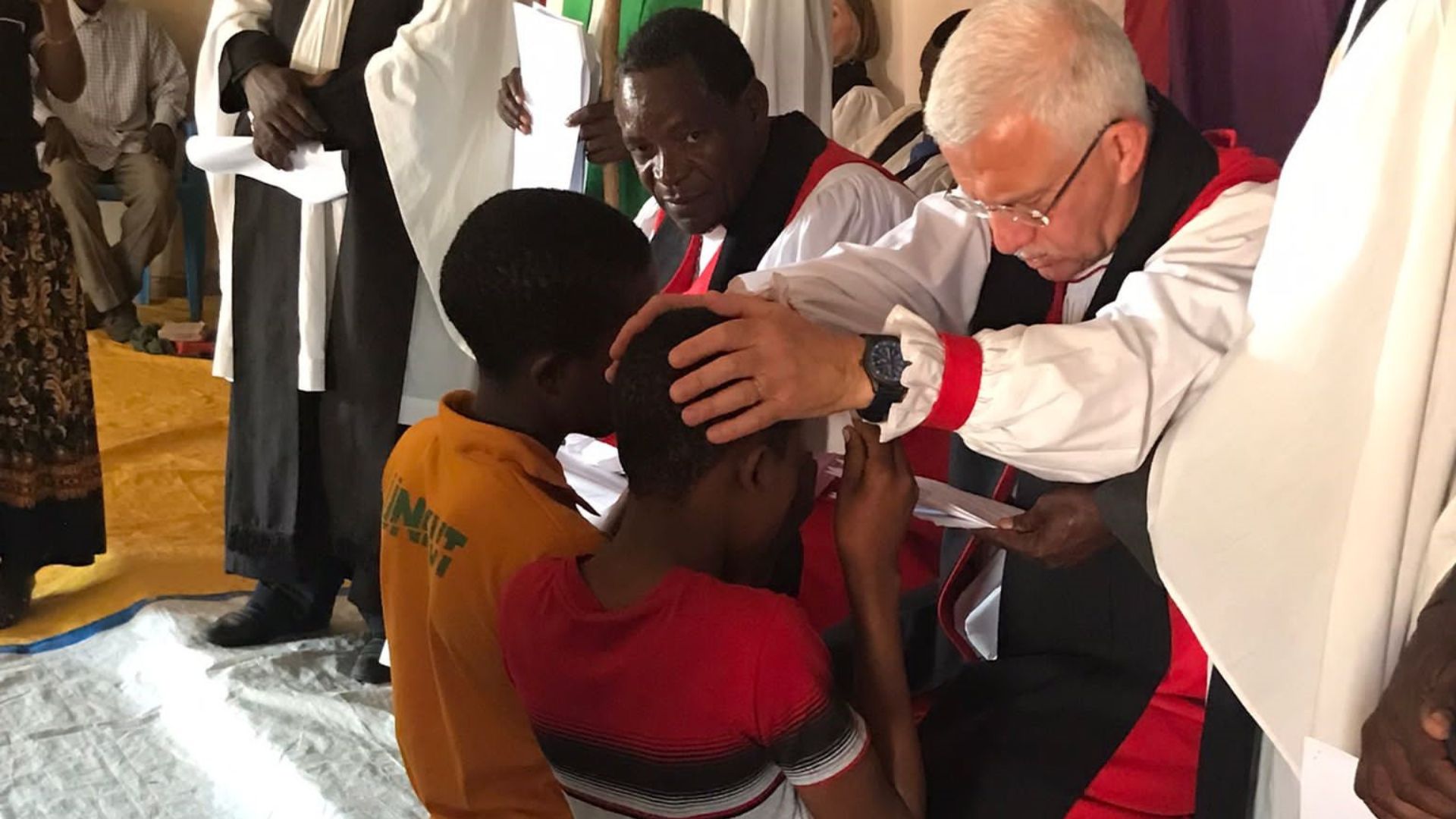 Photo: In Wekense, in Kondoa Diocese, Bishop Jonathan took part in a confirmation service.
In Mpwapwa, Bishop Jonathan and Canon David were welcomed to St Philip's Theological College – a college belonging to the Anglican Church of Tanzania - by the Principal, Rev Canon Agripa Ndatila.
While there, they met staff and students, three of whom have received bursaries from the Friends of Mpwapwa group in Rochester Diocese.
They were also shown the agricultural and fish farm projects on the College grounds which are used to feed the students; surplus crops are sold helping to reduce cost.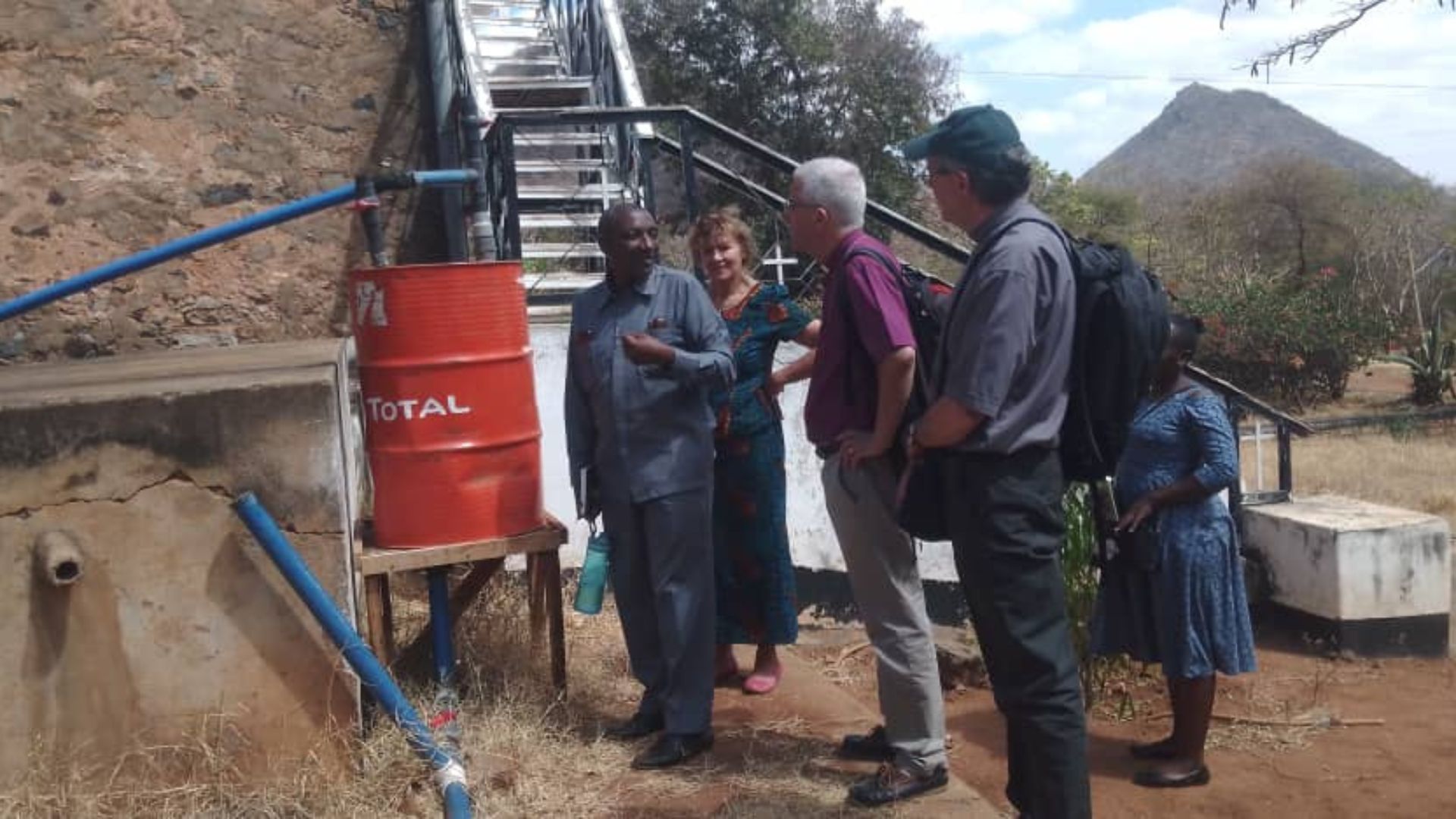 Photo: Canon Agripa explains the irrigation system
In the neighbouring village of Sang'anga, they visited an irrigation project which has been funded through the Diocese's Poverty and Hope Appeal.
The project has enabled crops to be planted and watered via drip feed irrigation thanks to a solar-powered borehole. These fields are also used to give practical training on water management to others.

Picture: Bishop Jonathan meets the Mkwala Primary School team, where a borehole, funded by Crockham Hill Parish, was installed last year.
The culmination of this joyful and encouraging visit was the consecration and enthronement on Sunday 27 August of Mpwapwa's fourth bishop, the Rt Rev Luzineth Kingamkono, at All Saints Cathedral.
Bishop Jonathan preached the sermon, with Bishop Given Gaula, Bishop of Kondoa Diocese translating.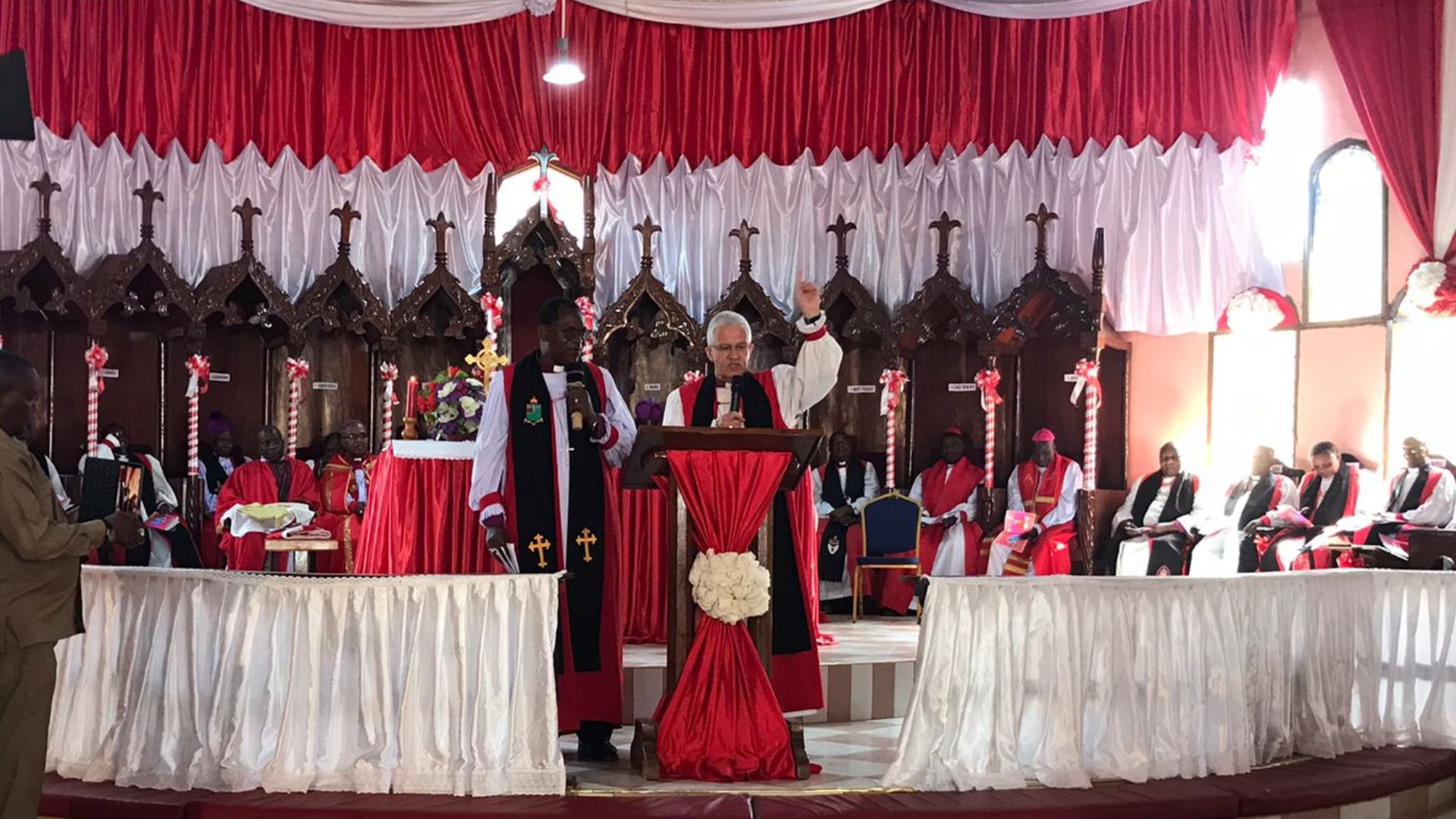 Photo: Bishop Jonathan attends the consecration and enthronement at All Saints Cathedral. (Picture David Kitley)
The service was led by the Archbishop of Tanzania, Dr William Maimbo Mndolwa, and was attended by the Vice President of Tanzania, Dr Philip Mpango.
Reflecting on his visit, Bishop Jonathan said:
'It was a huge joy and privilege to visit our brothers and sisters in Kondoa and Mpwapwa and I am so grateful for the warm welcome that we received everywhere we went.

'The visit helped me to appreciate more fully the amazing work that is being done by our partners there as well as the importance of the partnership for us as well as for them.

'I pray that this will help to strengthen our bonds and our cooperation in the years to come.'
Follow the link to find out more about our Companion Overseas Links.